How To Make Hair Silky And Straight At Home? Who doesn't want long, silky, soft hair? When you notice someone's beautiful long hair, it's difficult to take your eyes off of it. Just imagine having long, silky, shiny, and straight tresses by following simple natural methods at home.
You'll often notice smooth hair after going under a salon treatment, but now it's easy to achieve that gorgeous hair at home without spending too much money at the salon.
You were born to shine, and if you are dull and frizzy, put your confidence level down. Your problem can be resolved here. This article will help you get shinier, straighter, and smoother hair at home. Check them out!
How to Make Your Hair Silky?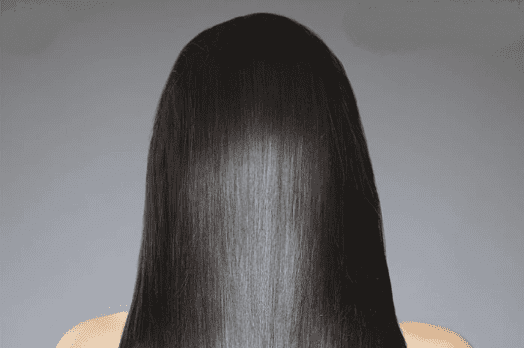 We are all aware that, due to the fact that shiny hair is a typical part of genes, Genes play an important role in our lives from birth till the last breath. Thankfully, we have control over our hair appearance.
Do you often think about how to make soft and silky hair? If you are struggling to get smoother and silkier hair, incorporating a few remedies and tips into your daily routine can help you to achieve your perfect locks. Additionally, adopting good habits can make this process easier. So, let's see what these tips are to boost hair health and get you long-term silky hair.
Take the hot oil treatment
The hot oil treatment helps to add shine to your hair and restore moisture. It nourishes your hair and promotes healthy hair. It also avoids breakage by promoting elasticity and repairing split-ends. You need 2-3 tablespoons of natural oil or oil of your choice, and you heat the oil for a few seconds.
Massage the warm oil with the help of your fingertips on your scalp. If you can, gently massage the hair in a circular motion and leave it overnight, if you can. Now rinse the oil with cold water or lukewarm water. You can also use a sulfate-free shampoo for cleansing. Now apply a mild conditioner for extra shine.
Apply aloe vera gel.
How To Make Hair Silky? – If you are dreaming of soft and silky hair, aloe vera can help you in this process. Aloe vera is a tested natural remedy for preventing damage and making hair softer and silkier. It can be used as a conditioner. It is an enriched source of keratin that makes hair smooth and silky.
Moreover, the enzymes present in aloe help to repair damaged hair and prevent cell damage. Just take an aloe vera leaf, blend it, and add water for diluting. Apply the smooth paste for about an hour and wash it off.
Eat Foods That Promote Silky Hair
Several foods promote silky and soft hair. Change comes from the inside, and for this reason, you should start to eat food that is right for your hair and improve the growth and strength of the cuticles. There are some foods, vitamins, and minerals that you should incorporate into your diet.
Superfoods like chia seeds, whole grains, walnuts, almonds, carrot, spinach, tomatoes, gooseberries, etc are very beneficial for healthy hair, additionally, they promote strength, shine, and make hair longer.
For example, carrot is well-known for increasing eye-sight, but the beta-carotene present in carrots helps to fight hair issues like hair loss and adds a natural shine to hair.  Similarly, tomatoes are a rich source of Vitamin A, B, C, and E. It boosts hair health and treats scalp dandruff odor.
Avoid Hot Water
A hot water shower open-up the cuticles and makes them worst. Instead of washing hair with hot water, use cold water to rinse your hair. The cold water helps to seal the cuticles and helps them to stay flat on the surface. It is the best trick for dreamy hair. In addition, don't miss that conditioner. Conditioner helps to provide nourishment and make your hair manageable and silky.
Apple Cider Vinegar Hair Mask
Apple cider vinegar hair mask is one of the best hair masks for glossy soft tresses. Apple Cider vinegar is available in almost all supermarkets. It helps to maintain pH level and offers you shiny hair.
To prepare a hair mask, you need a bowl, pour two cups of apple cider vinegar and one cup of water into a bowl. Apply this after shampooing and conditioner.
Cover your head with a shower cap and leave it for at least 15 minutes, now remove the cap and let it air dry.
How To Make Hair Silky And Straight At Home?
Nowadays, straight and shiny strands are trending. Straight hair looks classy and they are easy to manage. If you love straight hair and want to get straight and silky hair without chemical-loaded products or treatment. Here we have natural ways to get straightened hair at home by following simple ways. Although you will not get pin-straight hair it will be near to straight hair without damage and side effects.
Egg And Milk
A few popular home remedies, such as egg and milk hair masks will help can help you to get straight and glossy hair. When Egg and milk are combined, it can straighten hair. Whip 2 eggs in milk and apply it for 15 minutes. Cover it with a hair cap and then wash with cold water.
Banana And Honey Hair Pack
A banana honey pack is also an effective remedy for straight and smooth hair. Banana is good for healthy skin and hair. Mash a banana with some honey in yogurt. Use this mixture for natural hair straightening. Leave the pack for 15 minutes and cover it with a cap or towel. Now wash your hair and let your hair dry naturally.
Unlike banana and honey, banana and yogurt are also hair-friendly and effective home remedies. Apple cider vinegar is considered natural hair straightening ingredient therefore, using apple cider vinegar can also be helpful.
How To Make Hair Silky – Final Verdict
So, now you have learned how to get silky hair naturally. The tips and home remedies to make hair silky and straight at home will transform your hair appearance. It will offer healthy hair and silky tresses naturally. The ingredients such as aloe vera, coconut oil, apple cider vinegar, banana, honey, egg, etc nourish your hair and support glossy hair. Additionally,  eating superfoods and using the right products will helps you to shine throughout the day.