Everyone wants a stronger, thicker, and healthier hair. An abundance of this is a pride for most people. However, this is merely a mirage for most people who find it difficult to attain such a feat. Notwithstanding, there is a way out of this challenge.  Your question of "how to make my hair grow faster and thicker?" is not a mystery because everyone can grow thicker and stronger hair.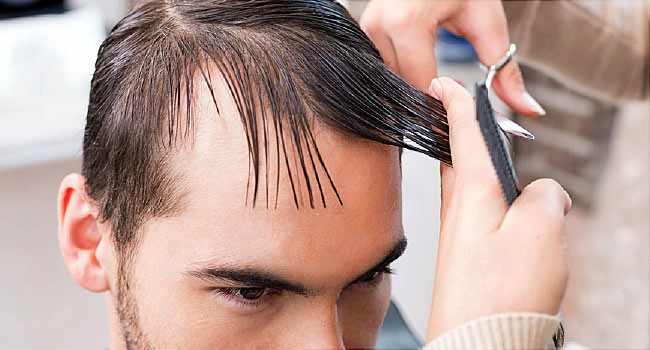 There are various things to do your hair is in bad shape. The human hair grows half an inch every month. You can jump-start this growing process to build a stronger and thicker hair. Without further ado, let us unveil important things to make your hair grow faster and thicker.
Eating wisely and smartly
What does eating have to do with how to make my hair grow faster and thicker? This question is unavoidable for most people. Well, the truth remains that a healthy diet is essential to the appearance and health of your hair. For instance, carbohydrates and protein are significant in keeping a wonderful hair growth cycle. Therefore, to ensure your hair grows as it ought to, you should include both classes of diets into your meal. You can consider taking a sizable portion of protein such as pulses, lean meat, quinoa, eggs, and fish during breakfast and lunch.
Furthermore, don't consider cutting your carbs because your hair follicles require more energy for it to grow. Therefore, you can include a sizable amount of complex carbohydrates such as oatmeal, whole-wheat toast, or brown rice in every meal.
Don't overdo it –
According to the popular cliché, "excess of everything is bad." The same applies to your hair especially when you over wash it. Most people who constantly wash their hair do so because they want to make it shine. However, this isn't comparable to using natural hair oil. Avoid using your shampoo every day rather twice or thrice a week to allow the natural oils to infiltrate into the hair while allowing it to hydrate and heal any broken hair.
How to make my hair grow faster female through brushing?
The particular brush you choose will affect the outer cuticle of your hair. You can damage your hair if you choose the wrong brush. Therefore, ensure to avoid any boar bristle brushes and opt for brushes with round and cushioned base. Additionally, don't brush the hair from its root because it causes friction and damages the hair shaft. The best way to do this is by starting at the end while progressively moving upward.
Use reliable products
Are you losing your hair or is your hair breaking off consistently? If this is your situation, undeniably, your hair won't grow beyond a certain length. In this case, you need a good hair product to avert the hair loss. one of such is Provillus, which is well-known for re-growing the hair. Making your hair grow faster is possible with products like Viviscal and  Provillus is for both men and women who want a hair growth supplement to avert hair loss
Summary –

Definitely, growing your hair faster cannot happen overnight; however, you can make the process faster. If you are still in doubt about how to make your hair grow faster and thinner, then it is important to avoid using any harsh hair substance on your hair. Ensure to keep your hair hydrated and nice at all times. Besides these, perform regular exercise and don't allow stress in your life. Furthermore, if you are serious about growing your hair faster, you should consult a dermatologist.