We have seen that many models are now going with the trend of curly hair, while this look really has that pixie effect with soft curls blowing down the nape of your neck!
But to get the curl, people always wonder how we can have that hair style on our faces. Would it be suitable? How can we have them without any hot curling irons? Is there any natural way to get curls? Yes! We can definitely have those bouncy curls just by following these super easy tips.
How to Make Wavy Hair Curly – Which hair is called "Wavy"?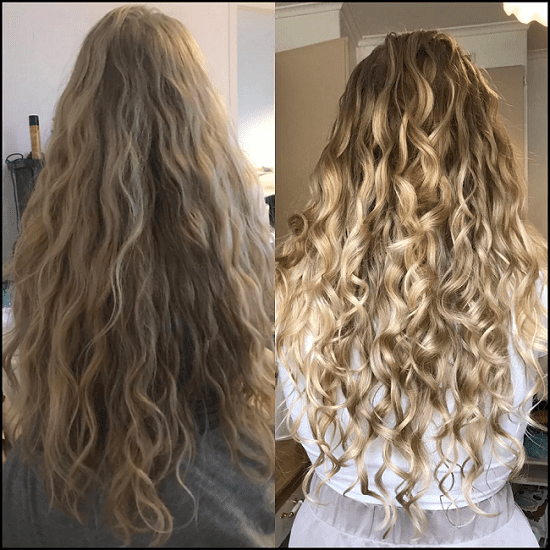 Now, if you're not sure about the wavy pattern, You can just take a hair test! We will give you some hints that will make you sure that the hair is wavy!
The wavy hair is thicker and is not very oily. The shape of the hair strands forms a medium S shape when they fall around. It forms the sea beach wave when let open.
Usually, hair patterns are defined under three sub categories, where 2A, 2B, and 2C are the given pattern names, so a wavy pattern comes under the 2A category.
Top Ten Curly Hair Care Suggestions
Wavy hair is already a little bit curly, but to add more fine curls to it, we will suggest a few super tips that will give you the cute ringlets around the hair.
Apply a curl-enhancing product.
Using the curl enhancing product or any stylish gel cream may be applied to your wet hair. Pour a lump of curl cream and part your hair, then gently massage it on your scalp.
The following results are given for the product:
The curls will be formed when dried.
The curl will remain throughout the day.
The curl will stay in place and it will feel bouncy.
You can use any hair band.
Using hair bands to tie up your hair and then securing it with bobby pins will let them set around, and after the hair is set, you will be able to free the hair with your choice, but keep the hair tied when you are done twisting the edges and then tying it with bands.
The hair will remain secure and coiled up.
Hair scrunching may also help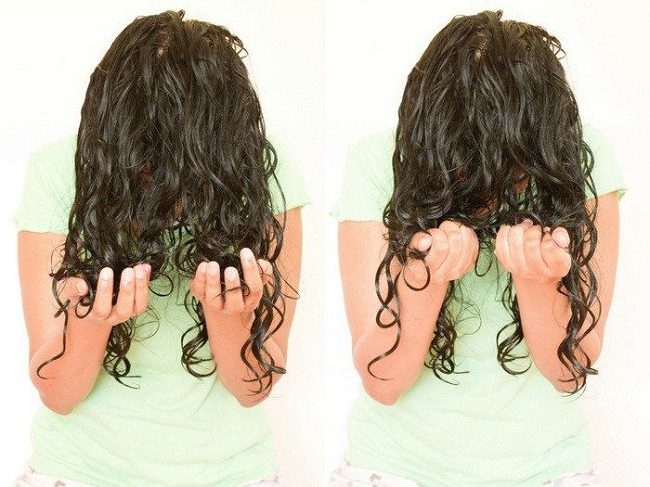 If you are about to shampoo or use any hair mask, just after applying the hair mask, you can grab the hair and let it scrunch at the bottom, and then start rolling your hair up to your head. You can also turn it upside down, and then wash your hair.
Denman hair brushes can be used.
Denman hair brushes can be used after taking a shower, the leave-in conditioner can be applied for better results, and then
Use the Finger Coiling Technique
The finger coiling technique is a very common technique for having curly hair, but it is also harmless and all natural! You just have to flip your hair and then have to start coiling your hair around your finger.
This coiling technique adds a finishing touch to your wavy hair and allows you to get your hair curly in a variety of ways; you can grab a quarter of your hair back and then let it down.
Use a curling hair mask once a week.
A curling mask can also be tried. There are lots of herbal products which are available on the market and give you the super fluffy curls. Just apply the mask once a week. If you're settling for the permanent hair curl, just be sure with the elasticity and bouncy nature of your curly ends.
A hair diffuser can be used.
A hair diffuser can also be used when you are drying the hair. It helps in stretching your waves into a curl , and after scrunching your hair, you can let them settle with the help of a diffuser. It boosts the volume of your curls and gives a bouncy bounce to the wavy hair.
Pin curling can also be used.
Instead of using any curly tool, you can use lots of hair pins around your hair and then you will be able to spot the ringlets springing out of the curl. Twist your hair into a small bun and secure it with the pin. It will not only help you to frame the hair with the small pin.
But also, hairspray your hair. That helps to hold back the curls and let it dry out naturally. You can coat your hair with the styling balm.
You can also use the trimming method.
Trimming the hair ends can be an instant way to give curl to your hair. Therefore, you can secure the elastic hair and then try the plopping hair with the curled gel.
With this hair settling technique, you can let it settle for thirty minutes and it will remain intact and in the position where twisting it may help.
Curly hair combing style
If you want to have the curls around your hair, you can have the detangling form around the bottom hair knots. Gently detangle your hair from bottom to upward in a yanking manner.
Use a wide tooth comb and then comb in the down to upward manner, and then give a roll with the comb. This reverse hair manner will help in curing down.
Use product cocktailing.
The cocktailing of products is the way of simply mixing two products that help with styling needs. You can make the cocktails by adding styling gel with coconut oil and the smoothening serum and helping to hold the products in the hair curliness.
Related: Folexin Foligen Reviews
How to Make Wavy Hair Curly? Final Comment!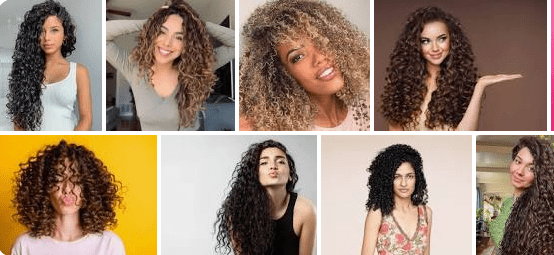 Curly hair can be complemented with a beautiful look because it is the most voluminous form of hair that adds confidence and gives your face a bouncer look.
The effect of using the diffuser or the types of combs with wide teeth can be used to give a curly look. Curly hair requires hydration, and getting regular trims can let your hair get curly around the edges.