Are you confused about choosing a hair growth supplement that offers the best hair results? Well, when comparing Nutrafol vs Viviscal, it is good to check out our unbiased guide to find which one suits you. Let's take a closer look at Nutrafol and Viviscal hair supplements and see if one works better than the other.
Hair fall, thinning, or loss can be caused by a lack of vitamins and minerals, a hormonal change, a medical condition, or other factors. According to the International Society of Hair Restoration Surgery, hair problems in Americans are growing day by day. At least 20% of Americans are struggling with hair issues.
Nutrafol vs Viviscal: A Major Debate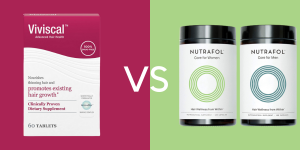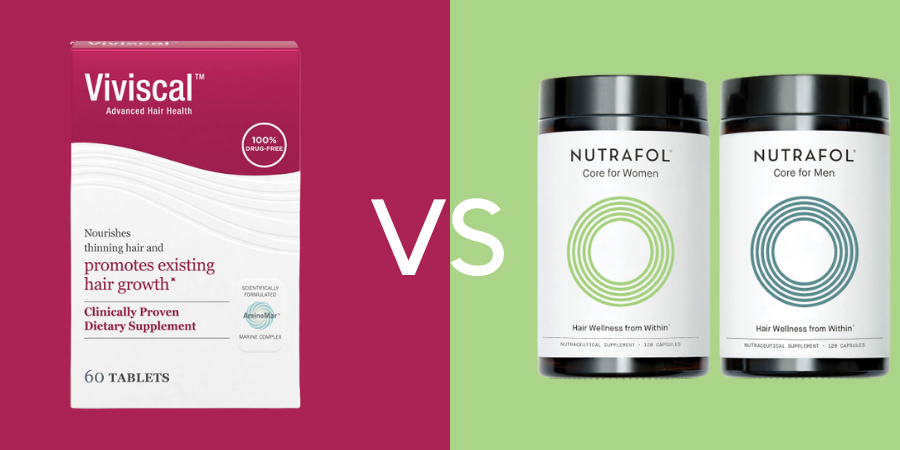 Both Nutrafol and Viviscal are hair growth supplements. While Nutrafol and Viviscal are excellent options, we need to find out which one works better than the other. When dealing with hair problems, you have probably searched for ways to get rid of the problem.
Instead of going under the knife for a hair transplant, which costs a high amount, hair supplements like Viviscal are cost-effective. The non-invasive approach of hair supplements promotes hair health, fullness, and hair growth.
Although both the companies claim to work effectively, we need to compare the two supplements and figure out if they really work.
In this viviscal vs nutrafol review, we will break down the differences, similarities, ingredients, customer reviews, and pros and cons of each supplement. Let's get started.
Nutrafol – An Overview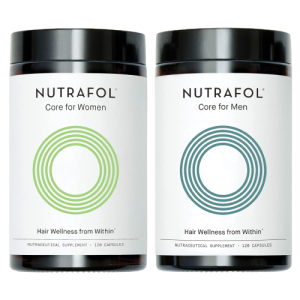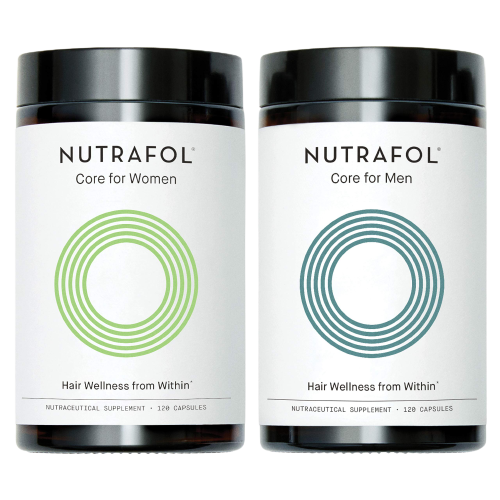 Nutrafol vs viviscal 2022: Nutrafol is a hair growth supplement that is a combination of healthy ingredients. This supplement is well-balanced to encourage hair growth and improve hair thickness, especially in women already in menopause. Nutrafol is formulated to increase hair growth and thickness in men and women. Nutrafol comes in three varieties:
Nutrafol Women: It is designed to boost hair growth and make hair thicker and stronger.
Nutrafol Men: Nutrafol men enhances the hair growth, thickness, and scalp coverage in men.
Nutrafol Women's Balance: It is especially created to improve the hair growth, thickness, and strength in women during perimenopause and post-menopause.
The main ingredients of Nutrafol
All three Nutrafol supplements are made with premium ingredients. Nutrafol has something great for both men and women. No matter who is using the supplement, this hair growth supplement is aimed at providing healthy hair growth.
Nutrafol vs viviscal 2022: In terms of ingredients, Nutrafol is a winner. It contains herbal extracts and three major blends with seven ingredients each. It is rather focused on one ingredient. The formula is pretty amazing.
Three key blends of Nutrafol are mentioned below.
Nutrafol Blend: Horsetail extract, capsimax, amino acids, L-Lysine hydrochloride, L-Cysteine, black pepper extract, etc.
Synergen complex: Saw palmetto, marine collagen, Ashwagandha, etc.
Vitamins and Minerals: biotin, zinc, vitamin C, A, and D, etc.
The only drawback to the supplement is that the blended dosage is not mentioned for each substance. Otherwise, Nutrafol is the best, 100% natural and clinically approved supplement. The ingredients are specifically selected to promote the anagen phase and slow down the telogen phase.
Nutrafol Pros and Cons:
Nutrafol offers multiple advantages or pros for your hair. Let's see what the benefits of Nutrafol are that make it awesome.
Nutrafol contains scientifically proven and high-quality ingredients. All the ingredients are backed by science and sourced by nature.
Customized product approach: a 3 minute wellness quiz focuses on providing the right product for you. It targets the reasons for thinning and slow hair growth.
The company provides supplements for both men and women. It is challenging to find the right hair growth formula, but Nutrafol offers a customized supplement for both men and women.
Nutrafol contains a reliable dosage of the ingredients to ensure a standardized dosage.
Free shipping is offered by the company to US customers.
Auto-delivery is a feature that will automatically deliver the product so that you will never run out of supplements.
Cons
A few cons of the product include:
Frequent dosage: this supplement should be taken four times a day.
The cost of Nutrafol is relatively higher than that of Viviscal. $88 per bottle. If you subscribe to 3 months of auto-delivery, then the cost goes down to $75 per bottle.
The nutrafol booster supplement only comes with the Nutrafol bundle.
Lastly, the results aren't immediately produced. If you are expecting it to be a quick fix, it isn't. As it is natural, it takes time to provide a visible effect.
Viviscal Overview And Facts
Simply put, Viviscal is another top-trending hair growth supplement. Although Viviscal offers a range of products, here we will focus on hair growth supplements. Viviscal is available in pill form. Moreover, they also offer hair growth shampoos, conditioners, and elixirs for women.
Nutrafol vs viviscal 2022: Whichever product you choose, its target is to ensure a speedy supply of minerals, vitamins, and nutrients so that your body can accelerate hair growth and fullness. You will. Viviscal contains plant-derived substances.
Viviscal Ingredients: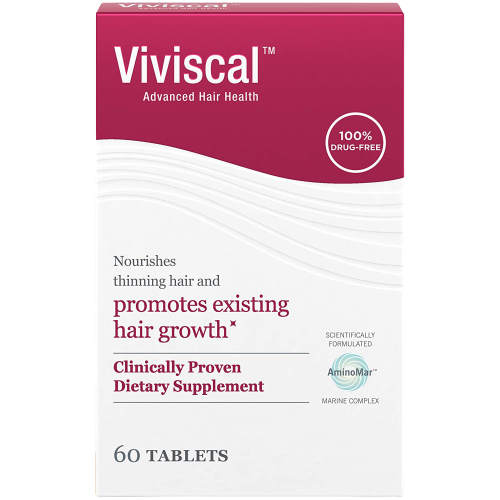 Viviscal is made of various ingredients that are intended to favors your hair health. Overall, all the ingredients are ideal for steady progress and reversing the hair issues. It is 100% drug-free and doesn't contain any pharmaceuticals. Additionally, if you are nutrient deficient, it will also cause hair thinning and slow growth. Viviscal improves overall hair health. Let's see the ingredients list.
AminoMar: Aminomar is a clinically proven marine collagen complex that is exclusive to this supplement. It promotes hair growth and thickening. Viviscal is based on certain ingredients, and one of the main ingredients is AminoMar.
Biotin: Biotin is a water-soluble B-vitamin (B7). It ensures that your body has plenty of amino acids that aid hair growth.
Vitamin B12 helps the body absorb iron, makes hair stronger, stops hair loss, and helps with iron deficiency.
Iron-Iron is one of the main minerals for the human body. It carries oxygen to the red blood cells and delivers oxygen Zinc is an essential mineral element that is required for cell division in the scalp and hair follicles. follicles to regulate hair growth.
Zinc-zinc is included only in Viviscal then. Zinc is an essential mineral element that is required for cell division in the scalp and hair follicles. Other than this, it contains herbal extracts, vitamins, and minerals.
In terms of herbs, viviscal is far away from Nutrafol and the other ingredients are almost similar. When comparing Nutrafol vs Viviscal Professional, Viviscal is focused on one ingredient, which is Aminomar. However, nutrafol is based on various natural ingredients.
Pros and Cons:
Viviscal has been known for good reviews. There are many areas where viviscal stands out.
Viviscal is one of the easiest and most convenient to use. You have to take fewer dosages in comparison to Nutrafol. Viviscal recommends taking two tablets per day.
The company provides a wide range of products. You will find hair growth supplements like pills, shampoos, conditioners, hair elixirs, and hair therapy powder packets.
Viviscal is a proven supplement that reduces hair shedding and promotes fullness. It improves overall scalp coverage within 3-6 months.
There are hair growth supplements for both men and women.
This brand has received excellent reviews from users. On Amazon, it has received a 4.5-star rating and there are more than 11,000 customer reviews.
The company offers an easy-billing facility.
For those who don't want a guarantee, Viviscal provides a 90-day money back guarantee.
Cons:
Nothing is perfect in the real world, and the same happens with Viviscal as well. There are some flaws associated with this brand. Have a look at its cons.
The original formula of Viviscal lacks zinc. Zinc is only included in a man's formula. Since zinc helps hair grow, it should have been part of the original formula.
It is not purely natural. On the company's website, it is made clear that not all of the ingredients come from nature.
Viviscal doesn't result overnight. It takes somewhere between 3 and 6 months to see results after using a supplement.
Viviscal Professional Vs Viviscal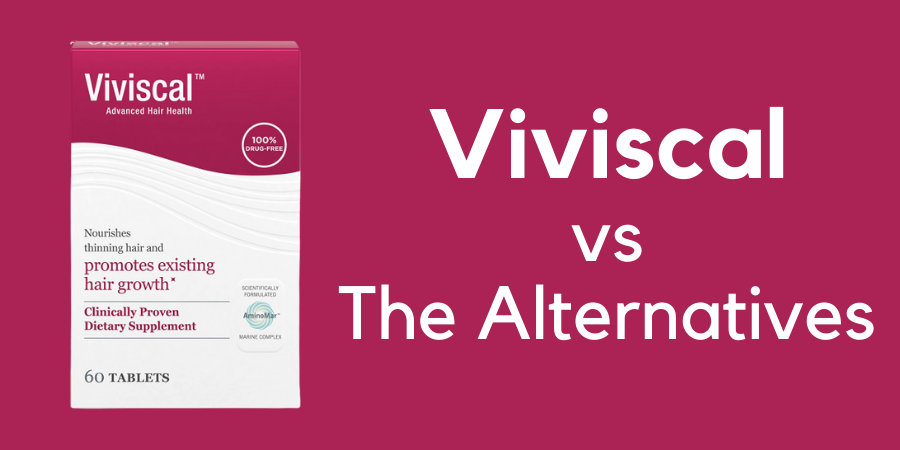 Nutrafol vs viviscal 2022: Viviscal Professional is a clinically approved, 100% drug-free supplement that offers fuller and thicker hair. It is backed by 25 years of continuous scientific research. It is the world's leading hair growth supplement. The ground-breaking formula and zero side effects make it the number one choice of users.
On the other hand, Viviscal is also an advanced formula that promotes hair growth. It is a clinically proven dietary supplement in tablet form.
Nutrafol vs Viviscal [Comparison]
Nutrafol vs viviscal: When we have compared the two supplements side by side, in our opinion, Viviscal is a good option, but the choice is yours. In the case of Viviscal pills, you have to take 2 pills per day, not 4 pills like Nutrafol. Well, both of the supplements are clinically proven.
Furthermore, the price of Viviscal is affordable in comparison with Nutrafol. The cost of one month's supply of Viviscal is $49. On the other hand, a single bottle of Nutrafol comes in at $88. Viviscal is $38 less than Nutrafol.
Viviscal outshines Nutrafol in terms of customer reviews too. Viviscal has a 4.5-star rating and Nutrafol has an overall 4.3 rating on Amazon, which is also good. All the factors indicate that Nutrafol is less popular than Viviscal. Around 7% of Nutrafol's customer reviews are 1-star reviews.
But it does not mean that Nutrafol is less effective. Nutrafol is focused on all natural ingredients and contains unique blends. There are plenty of reasons to love Viviscal.
Final Verdict
Nutrafol vs viviscal 2022: Now that we have compared the two supplements, you can determine the winner. We recommend buying Nutrafol if you want all natural ingredients and don't mind taking 2 extra pills per day. On the other hand, go for the Viviscal if you want something effective on a low budget. Moreover, you have to take 2 pills only.
Remember that Viviscal is the winner due to fair pricing, customer reviews, point of view, and dosage. But Nutrafol is also a win-win option if you want all natural ingredients. Both the supplements take 3-6 months to deliver results.
Read Our Other Posts: