How to Make Bleached Hair Soft and Silky? Curling and coloring the hairs are the trends that attract many women towards them. While it seems very cool and fashionable, overdoing it or opting for a highly chemically used product can be a nightmare!
Hair is the ultimate treasure for any beauty standard that can never be compromised. It is not just a benchmark for your attractiveness, but having a fuller head gives confidence to men and women and adds to your personality.
Then how do we get these types of hair? If we have overdone the process of bleaching, will our hair become harsh? Let's get down to cracking some myths and having some advice!
How to Make Bleached Hair Soft and Silky?
What is bleaching?
Hair bleaching is the process of lightening the hair color of any person to a light color like caramel, pastel, or blonde hair. During this process, hair lightening colors are used and the process is entirely cosmetic by using bleaching agents.
Dos and Don'ts after Bleaching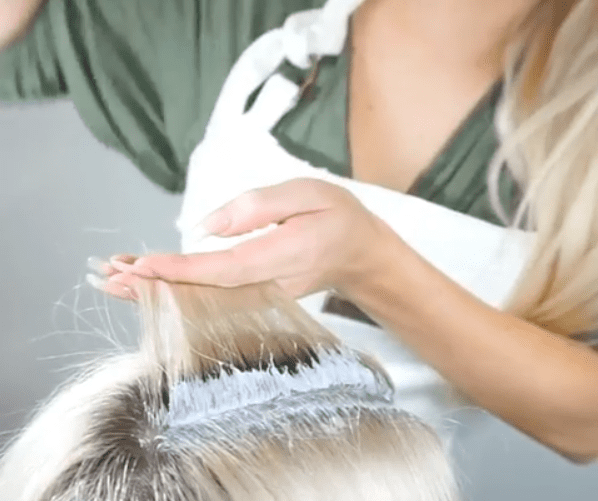 If you do not take care of your bleached hair, it can damage your entire hair follicles, causing your hair to appear weak and brittle, with the possibility of growing split ends.
So here we will be sharing the Do's and Don'ts of bleached hair.
Do's
Follow a strict hair routine after bleaching.
Bleached hair requires regular attention to the hair so that the hair's health is maintained. Therefore, you must plan a post-bleaching hair routine care to avoid the dullness and split ends.
Choose your hair care products wisely and according to your hair type. You can even take a hair condition test before opting for any product.
Have an intensive hair treatment post-bleaching
Bleaching removes the layer of natural hair pigmentation and the natural moisture content of the hair is reduced. The pores of the hair cuticle are left open.
Therefore, the person must find an intensive hair treatment to lock back the moisture and that must keep your hair in a healthier condition. You must cycle this process to have the better side of your hair.
Do get a proper oil massage.
Use a more suitable and penetrable oil for your hair, like starting it with coconut oil, because these oils help in sealing the moisture content into your hair roots and also keep your hair hydrated.
You can start with a few drops of olive oil and can apply it with your fingertips over your dead ends. Argan oil can also be used as it is the best antioxidant for your hair.
Use a silk pillowcase.
Our advice may seem unusual, but yes! The type of fiber you are using for your hair affects And at the same time, we use a pillow to keep our heads. Therefore, after your bleaching, the same pillow case may not be suitable.
You can switch to a silk pillowcase to avoid any kind of breakage and stretching of your hair. You can also have the ultra-soft material to maintain the natural texture.
Use high quality hair products.
Purchase high-quality products that are not reactive or sensitive to your hair, and switch from regular hair masks to something that will leave you feeling light and your hair super soft.
Invest in an organic brand that is reliable and has effective hair growth and nourishment.
Go for a light hairstyle.
Instead of choosing a high pony tail, you can have simple hair styles like using bobby pins and going for a loosened braid. You can also use satin ribbon for tying your hair.
Always use cold water for washing.
One must use cold water for washing as the hair roots are sensitive and the hot water on the surface may damage the follicles. The high heat may tear down the hair roots and devoid them of natural oil.
Don't
Say No to Hot styling tools
We all want to style our hair in different hairstyles, but trust me, after bleaching we must keep ourselves away from the styling tools. We can go for the natural curling without using any hair tools that operate on heat for at least three weeks.
Yes, this is the optimal time period for avoiding any hot curls and straightening.
Don't forget to condition.
If you want to avoid any brassiness in your hair, then opt for a conditioner and never skip the conditioning for your hair. They are useful for your hair growth, and using a moisturizing conditioner for the hair may actually prevent the fizziness from building again.
Don't use harsh products
Using shampoos with an extra amount of sulfate may cause you to lose your hair because your moisture has been locked out due to bleaching. Therefore, you can't take the risk. Just be reasonable and switch to herbal shampoo to wash your hair.
Don't overdo bleaching again.
Many people love to overdo things, but in the case of bleaching, just avoid the overdoing of bleach, as it would only put strain on your hair and may cause your hair to break down.
So, avoid bleaching for some period of time and let it stay for the time it actually remains. Don't go for a repeated session of bleaching in a small span.
Don't Skip Haircuts
Keep your hair trimmed at the usual period of time and protect your hair from getting damaged. The hair dead ends are always exposed and therefore they need to be taken care of. Skipping haircuts can make the problem worse. Therefore, visit your salon once a month.
Conclusion
We are not advising anyone to avoid bleaching, but bleaching is a cosmetic process with lots of harsh bleaching agents. Therefore, you must know your hair type and also get to know how to take care of your bleached hair after the process is done.
Going for an essential oil massage actually boosts your blood circulation and protects your hair from dryness. Also, the hair masks and shower filters may be kept in mind that they can actually affect your hair.