There are lots of hair growth products for women available on the market. People are buying and trying them and then getting trapped in the commercials! And this cycle goes on forever!
We often have this problem in some stages of our lives. Some ladies even face premature hair loss problems in their early twenties, and this is very painful because there's a saying that goes on! "A head full of hair reflects your self-confidence!"
Even though it seems quite satirical, it's somehow relatable because many people seek confidence when they look in the mirror, flaunting their black and shiny hair!
Hair does matter, but what to do now? We have all tried every product on the market, but the results are still not impressive! The only solution to this kind of problem is to understand the science behind your hair and then find the best products for hair loss in women!
Best Hair Growth Products for Women in 2023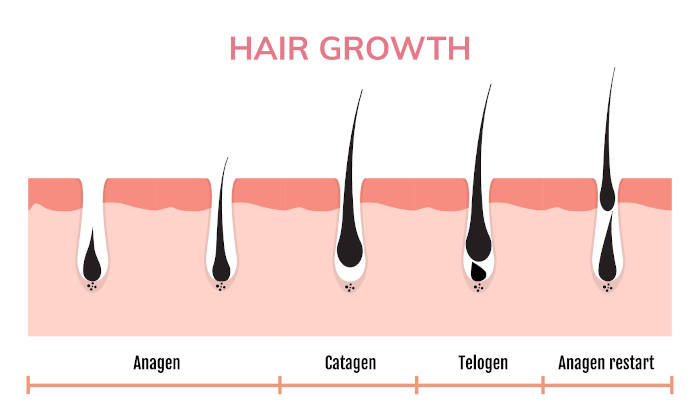 Understanding the Science behind the hair growth pattern
The science behind the hair growth and loss cycle mostly depends upon the hormones in our body and our age factor!
It has been found that when a human is born, at the completion of 22 weeks as a fetus, the head part starts growing hair follicles, and around five million hair follicles are present on the scalp.
If it is considered the largest number of hairs a person can have throughout their life, then how come we lose our hair? This is because as we grow older, our scalp continues to expand and, thus, the area under our hair growth starts retarding.
The bulb is the part of the hair that is responsible for its growth. It is located below, around the papilla.This bulb's cells divide every 72 hours. There is also a sebaceous gland necessary for secreting sebum, which is the main cause of hair wellness.
It is proven that women produce less sebum than men. Now, what are the stages of hair growth in both men and women?
The stages have been categorized into three phases of hair growth and shredding.
Anagen
It forms the active part of hair growth. The cells here divide at a very fast rate, and new hairs are growing instead of old hairs, pushing them up the follicles.
Every 28 days, around one cm of length is known to be attained by the hair, and this hair lives for two to six years.
Catagen
Now, talking about Catagen, it is called the transitional period of hair growth. Around three percent of hairs reside in the scalp, and then, after two to three weeks, these hairs grow older and shrink out.
Telogen
This is known as the resting period of the hair growth cycle, and six to eight percent of hairs fall into this category. This period is known to last until 100 days, during which the hair growth faces retardation, whereas older hairs form club hair.
These are the telogen hairs that shed around 100 every day.
Reasons for hair loss problems in women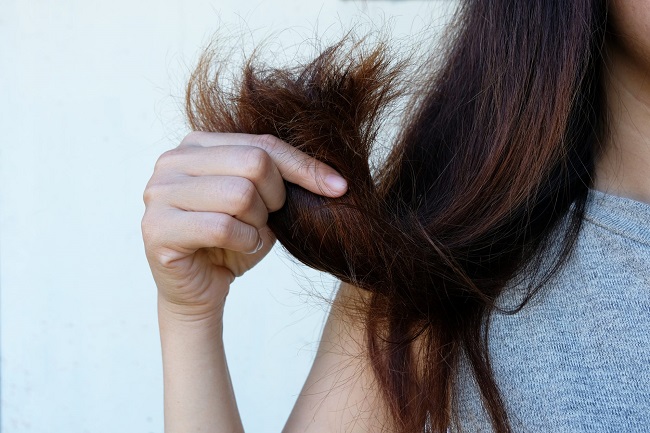 As we have already gathered the brief information about the hair growth cycle in women, let's see the reasons that push this cycle to a very disastrous level for hair loss.
In medical terms, hair loss is termed "alopecia," and based upon the stages of hair growth, there have been recognized as three stages of hair loss, which are:
Anagen effluvium
Telogen effluvium
Androgenetic alopecia (male pattern hair loss)
Now the common causes of hair loss in women are:
Hair styling: Hair styling is the most lovable part of us as women. We love to try new kinds of beautiful braids or ponytails.. because we want to enhance our looks, but this highly affects our hair roots.
Like stretching hair so tightly for a high-rise pony creates a lot of tension in your hair roots, that not only affects the blood circulation but also gives us headaches.
Vitamin Deficiency: The deficiency of vitamins like vitamin C and vitamin E also increases the chance of hair loss, because these essential vitamins help our hair grow fuller and healthier as well.
Chemical treatment: Chemical treatment of hair like bleaching and dying, as well as applying artificial color masks over hair, tarnishes the quality of hair so badly that it results in split ends and dry hair at the roots.
Which eventually loses all the charm and the hair begins to fall miserably, leaving behind patches of baldness over the head.
Any kind of stress: Many women have lots of stress in their lives related to their children, their marriage life, and their profession, and not only when these things happen to women.
In fact, nowadays, hectic schedules and uneven time management badly affect our nervous systems. Stress wears out our brain cells due to oxidation, which also results in severe hair fall.
Side-effects of medicines: Many women take high doses of medicine for some chronic diseases or very serious diseases that cause the hair follicles to shrink and then the growth of hair is retarded due to such medicine.
The long-term effect is seen in hair, which enters a resting period, causing problems with proper hair growth.
Menopause: This is another very important root cause for women who have crossed their forties and are experiencing hair loss.
As in our periods, the estrogen is lost, which not only retards the process of new hair formation, but also means women are facing lots of significant changes in their hair growth.
Women's hair loss treatment that works
We have seen that the Alopecia aerate, or hair loss problem, is a skin disease that leads to hair fall and leaves patches on our hair due to low levels of estrogen and progesterone.
Now you always notice the thinner hairs or the patches of missing hairs on your crown and head, so you have to examine the cause, and you can select the best hair growth products for women after measuring the hair fall parameter!
Folexin Hair Growth Supplement –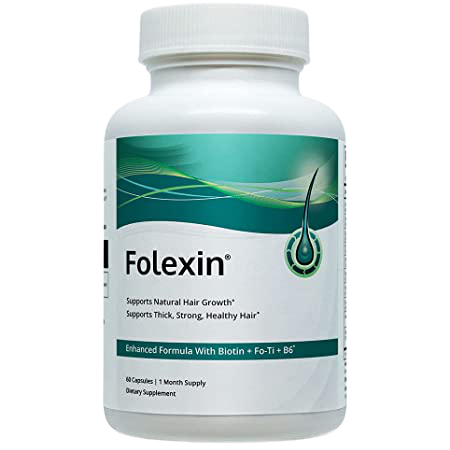 Folexin is considered the best product for hair loss in females. It is one of the best supplements for hair loss in females as it targets the diet of a person and stimulates the regrowth of hair follicles. The product targets hair follicle regeneration and is made up of all-natural ingredients and organic materials.
Features of Folexin:
It targets the natural hair growth cycle stages as discussed above.

Folexin contains the essential vitamins that supplements the deficiency of vitamins in the female.

It contains 600 mcg of biotin, which is a hair growth protein known as Vitamin B7 and is very essential for the maintenance of healthy hair growth.
Folexin Pills work in three stages:
The first one is improving the hair growth cycles.
Second, supplying essential multivitamins and nutrition to the hair follicles.

Third, Protecting from hazardous environmental and habitual factors like pollution, harmful effects of UV rays and dust, etc.,

Fourth, Revival of your damaged hair follicles that have retarded their process of hair growth by maintaining your cholesterol level, high blood pressure, etc.,
Provillus for Men and Women
Provillus is considered the best product for thinning hair in females. It is made by Ultra Herbal, a company that has a reputation for being a best-selling company for many years and comes in both pill and hair solution form.
Let's check the features that Provillus provides to its female customers:
Provillus has the following characteristics:
It is made with a dual formula to cure hair loss; one is directed at men and the other one is made for women. It comes in the form of Provillus topical solutions containing 2% Minoxidil for women and Provillus Topical Spray.

It contains various essential ingredients like vitamin B6,

 

a proprietary blend of para-amino benzoic acid and horsetail

silica,

and also

includes some traditional ingredients like Saw Palmetto, zinc, uva-ursi and 2% of Minoxidil solution.

It helps in controlling blood pressure and regulating blood flow, blocking DHT, the hair retarder, and ensuring proper growth.
Two pills of Provillus are advised to be taken in one day.
Keeps Hair Loss Treatment –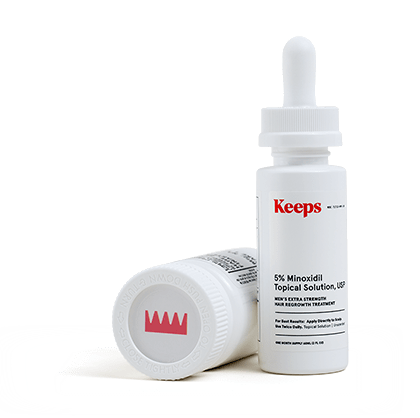 Third on this list is the very famous and popular hair loss solution that comes both for men and women, Keep Hair Loss Solution, with a rating of 9 out of 10.
Let's quickly check the property of Keeps Hair Loss as the product:
It provides three solutions to fight against hair loss based on 3-month, four-month, and one month hair plans:
Finasteride + Minoxidil: it is a primary hair treatment solution available in both foam and solution form.
Apart from that, they also provide you with Keeps 2 % Ketoconazole shampoo for fighting dandruff problems.
Finasteride: It is one of its most widely used products, approved by the FDA, and its subscription contains 901 mg tablets, which are proven to work after four months of use.
The name of the drug is 5-alpha reductase inhibitor, which prevents the conversion of testosterone into DHT, which blocks hair growth.
Minoxidil: We keep providing it in the form of foam and solution, as it helps in reducing the hair thinning problems in women when applied directly twice a day on the scalp.
It helps in reducing blood pressure and acts as a vasodilator. i.e., widening the blood vessels for proper blood circulation in the hair.
Complete Hair Growth and Care System…
Hair La Vie Hair Growth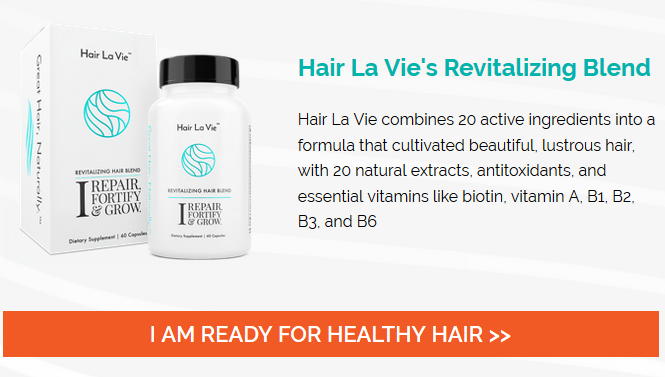 This is also a verified product by its customers and a trending brand for several hair products. It is claimed as the clinically tested hair formula working for healthy hair growth.
The features of Hair La Vie are as below:
It includes ingredients such as Saw palmetto, Vitamin B, Vitamin E, and marine herbs that improve hair density, etc…
It is made up of 20 natural ingredients that revive the damaged hair follicles.
It comes in various forms, like: Hair La Vie Dry Shampoo, Hair La Vie Serum, Hair La Vie Collagen, Conditioner, etc.,
It is available in capsule form and should be taken two capsules per day for best results.
It is the best product for those who have some kind of allergy to some ingredients as it has been clinically tested.
Pricing and Shipping Charges
Here are the prices of these products that can be compared, along with links to their official websites for more information: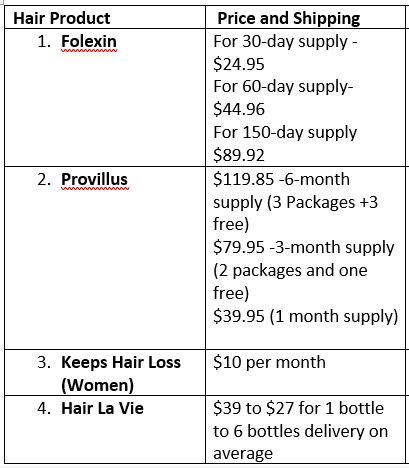 Folexin Official Website>>> | Provillus Official Website>>>
Keeps Hair Official Website>> | Hair La Vie Official Website>>>
Final Thoughts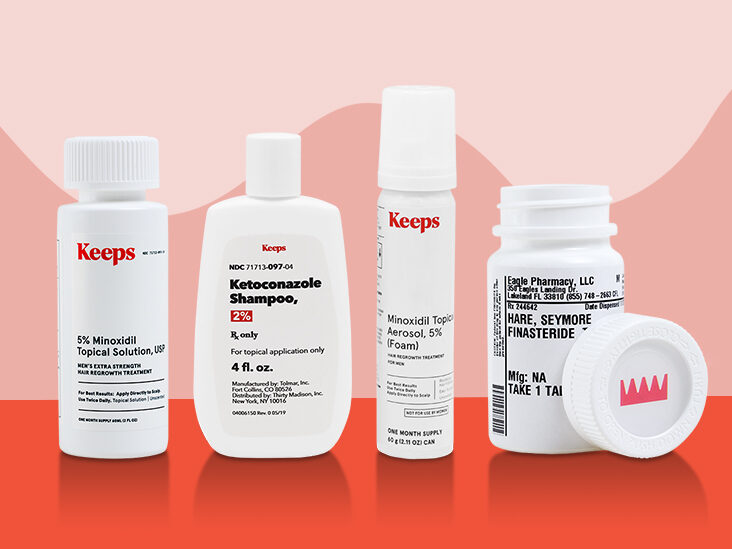 We have shared our opinion on the best hair products for women, and now it is you who has to decide among these top products which one is suitable for you!
Every product has tried to deliver its product in the form of a spray to conditioner and they are all FDA approved and clinically tested. Some of them are prescription-based and also provide solutions for both men and women. Therefore, prices can vary, but they are still more efficient and contain natural ingredients.
Another important conclusion about these products is that they are refundable and can be returned if they aren't effective, so what are you waiting for? Just check out these awesome products suitable for your hair growth requirements!
Read More…