Does Keeps Work For Hair Loss? Drug stores are filled with several hair-loss treatments like Keeps. You may have received countless pieces of advice on hair-loss treatments, but the question is, do they work? Keeps is a well-known brand that offers clinically proven hair loss solutions for strengthening and serious hair problems.
According to the company, they offer both over-the-counter and prescription-strength medications. These medicines are designed to help men overcome hair loss, pattern baldness, and other common issues. Let's find out if they really work, their effectiveness, company overview, customer reviews, and more.
Does Keeps Work For Hair Loss?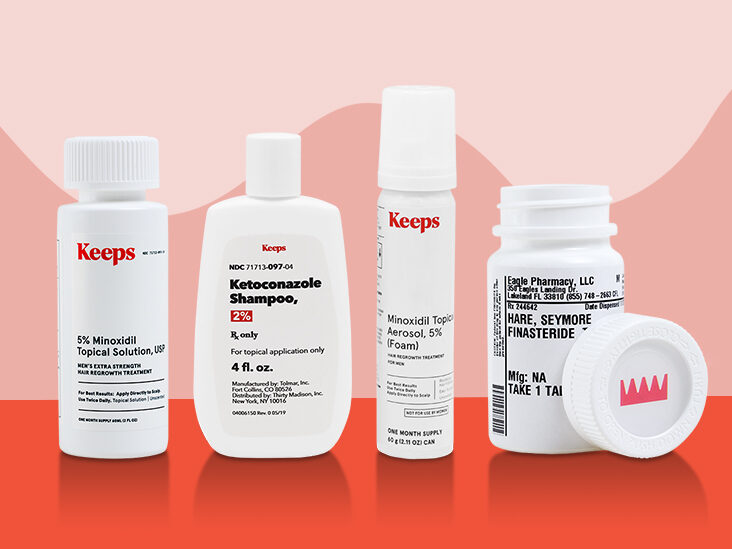 Keeps

Overview

&

Does Keeps Work For Hair Loss?
Keeps is a telehealth company that offers hair loss treatments. They offer a wide range of OTC and prescription medications. Several studies show that the majority of men experience hair loss after their 30s. So if you are also experiencing hair problems, Keeps has an effective solution for you. maintains the majority of the focus on the hair-loss solution to protect, nourish, and strengthen your hair strands
Keeps aims at providing effective, convenient, and affordable treatment options to its customers. Just remember that you are not alone in this fight. Two out of every three men experience hair problems, so stay consistent and let the Keeps solution do the rest.
Before using the product, the first question that comes to our mind is whether it keeps working. So to answer your question, we want to let you know that all the medicines offered by the Keeps are FDA-Approved. FDA-approved means that they are safe to use and effective as well. There are two medications, finasteride and minoxidil, that are approved by the FDA for hair loss treatments.
Another fact that reassures the company's product is that the creators of the Keeps have worked with the top leading hair-loss experts to design and develop the company's product. Moreover, the Keeps solutions are backed by scientific evidence and medical experts.
Does Keeps Hair loss solutions Are Effective?
Keeps is known for delivering the best medication to fight hair loss in men. The two primary medications of choice are finasteride and minoxidil. They offer the following medications in foam and solution options for the convenience of the users: Keeps solutions are both cheap and effective.
The treatment is not a magic fixes, but it can help to reduce or stop hair loss and help to preserve and regrow hair naturally.
How Does Keeps Work For Hair Loss?
Keeps is a subscription-based telehealth company. Their entire process is online. They offer a variety of solutions for your scalp care and hair loss medications. Keeps offers three-month supplies that will be renewed and shipped automatically to your address, so you will never run out of stock.
Keeps Oral Finasteride and Topical Minoxidil Solution (both forms: foam and solution) and Ketoconazole 2% shampoo are some of the more popular products for hair loss. Some studies show that the combination of finasteride and minoxidil works effectively.
Additionally, Ketoconazole 2% shampoo is a great add-on for betterment. In a study conducted on 500+ Japanese men to test finasteride, it was found that within one year, men either experienced reversal effects of their hair loss or increased hair density.
Similarly, a study on minoxidil showed that 5% minoxidil worked effectively to reduce bald spots in many men and stop hair loss. So these are some pieces of evidence for the effectiveness of the Keeps product.
The process of treatment planning and consultation is completely online. You will meet your doctor online. They will suggest a treatment plan for you, and then the products will be shipped to your given address.
What Does Keeps Have to Offer?
The products and services offered by the Keeps are mentioned below.
Finasteride Tablets: Finasteride 1 mg tablet or oral solution is a daily prescription medication that aids in hairline and hair loss reduction. Moreover, it is an effective cure for the vertex and crown of the head. However, it is the best solution for receding hairlines.
Minoxidil 5%: Minoxidil 5% is available in the form of a foam and a solution. It is designed for hair thinning, especially at the crown of the head.
Finasteride + Minoxidil: – This combination is recommended for those who have general hair thinning.
Ketoconazole 2% shampoo: Ketoconazole 2% helps to reduce itchiness, dandruff, add moisture, and lock in the strength of your hair.
Thickening shampoo and thickening conditioner– Thickening shampoo and conditioner are supportive supplements for adding benefits.
Keeps Pricing Option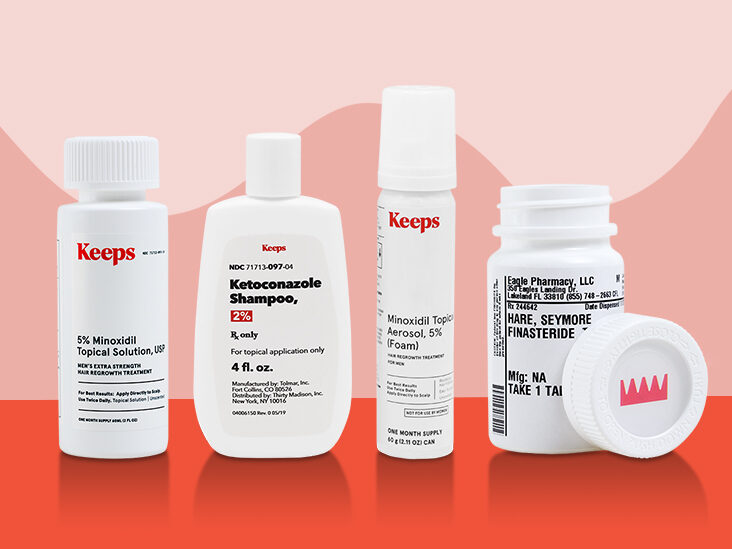 Undoubtedly, price is one of the major factors for consideration. Before signing up, you must be looking at the pricing options for the Keeps solutions. keeps subscription plan costs to a minimum of $10 per month. In comparison to its competitors, Keeps offers its products at a reasonable cost.
The cost of the Minoxidil solution is $10 per month, and its Minoxidil foam will cost around $15 per month. A finasteride prescription costs around $25 per month. Moreover, Keeps shampoo costs $10 per month, and thickening shampoo and conditioner cost around $22 per month. So if you evaluate it, the cost is quite more effective than other competitors.
Advantage and Drawbacks 
Keeps is a rapid-growing online consultation process.
They offer a free initial consultation.
Physicians are certified.
One year of free doctor messaging.
a reasonable home delivery fee
Drawbacks
No medical insurance.
Treatment is not legal in some states.
Only males should be treated for hair loss.
Final Verdict
So, I hope you all got the answer to your most pressing question: Does Keeps work for hair loss? Well, throughout the article, we have found that keeping helps to stop hair loss and prevent hair follicles from being damaged. In a nutshell, keeps working on hair loss and other common hair problems.
The prescription medicines offered by the Keeps are FDA-approved. They are available at a low cost in many states. However, if you are looking for a telehealth hair loss treatment provider, Keeps is an effective and adorable solution on the market.
Although prescription medicine isn't available in all states, it doesn't mean it isn't worth it. Keeps offers the best prescription, OTC, and prescription medicines globally, except in a few states.
Related Posts: